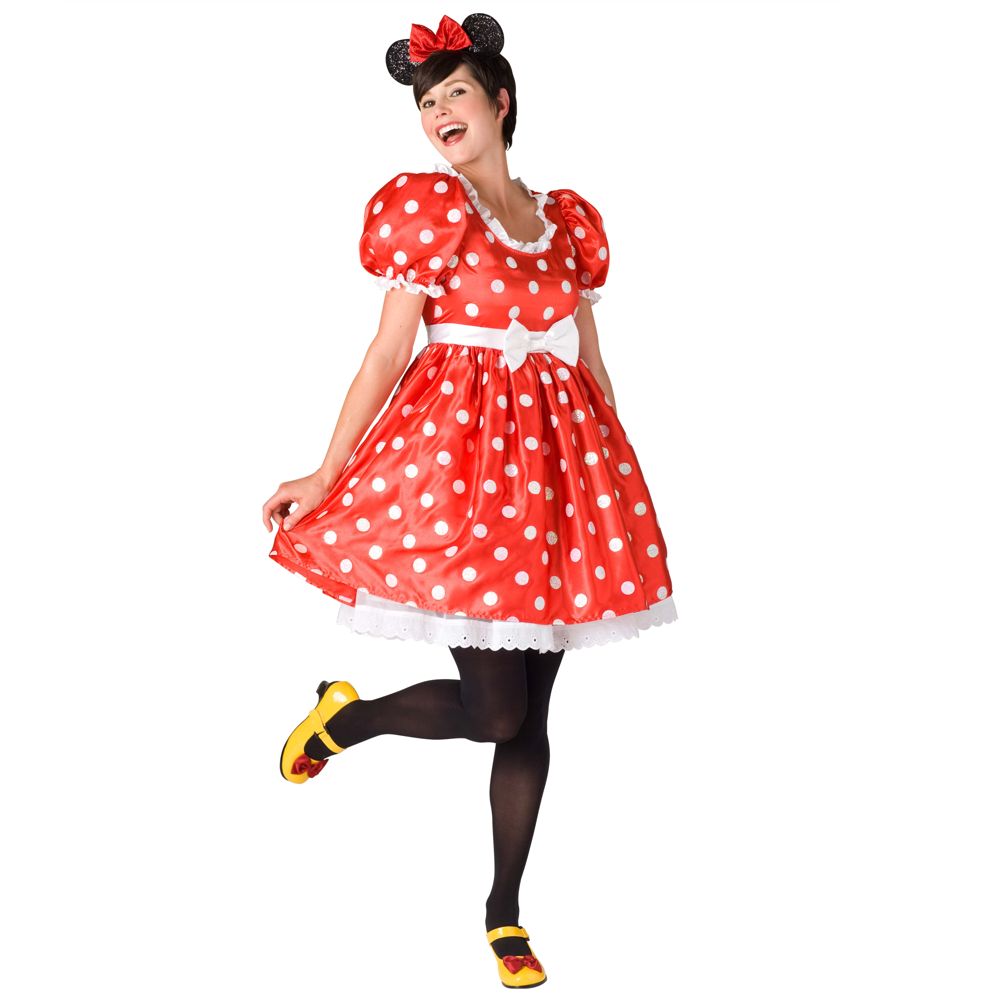 If you know a Disney fan or are one yourself, here are some fun ideas for Halloween. As usual, these won't put a huge dent in your wallet.
Discounted Disney costumes for kids and adults:
After reading a tweet from MomsWhoSave announcing discounted costumes at Disney.com, I did some investigating. Not only are these costumes high quality and major deals, the site also features adult costumes. Any of us grown people know that costumes are typically of terrible quality, or terribly expensive, if not both. My favorite has to be the Minnie Mouse costume: $39.99 for the costume (reduced from $79.95), $5.99 for the ears, and $9.99 for the shoes. Of course, you could replace any of these with your own accessories. On a super tight budget? Make your own mouse ears HERE.
To browse costumes at Disney.com, click HERE >>
Free pumpkin carving patterns of Disney characters:

Anybody can appreciate this: pumpkin carvings of Mickey Mouse, Minnie Mouse, Winnie the Pooh, Snow White, Tigger and Goofy. If you're hosting a kid's birthday party in October, this could be the perfect theme and activity for the event.

To print your carving pattern templates, click HERE >>

Want more Disney? Find a slough of Halloween recipes, crafts, movie suggestions, and more, HERE >> Have your own Disney-themed Halloween ideas? Comment below!




Labels: